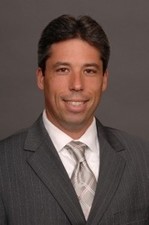 Asset accumulation and wealth preservation is one of my primary goals towards helping you pursue financial security. I can help identify your goals, analyze your risk profile, assess your needs, establish a plan of action, then manage that plan. My promise to you is to consistently demonstrate my commitment to Integrity and professionalism.

My primary affiliation is with National Life Group. National Life Group is a trade name of National Life Insurance Company (Montpelier, VT) and its affiliates.
With interest rates expected to keep rising here is a short quiz to test one's interest rate knowledge.

How asset allocation and diversification can work together to help form a strong base for constructing a portfolio.

There are two separate five-year holding requirements that may affect the tax treatment of Roth IRA distributions.

Here are some important first steps entrepreneurs should consider when starting a new venture.