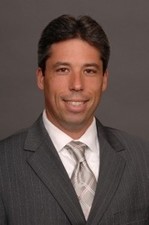 Asset accumulation and wealth preservation is one of my primary goals towards helping you pursue financial security. I can help identify your goals, analyze your risk profile, assess your needs, establish a plan of action, then manage that plan. My promise to you is to consistently demonstrate my commitment to Integrity and professionalism.

My primary affiliation is with National Life Group. National Life Group is a trade name of National Life Insurance Company (Montpelier, VT) and its affiliates.
Tax season is an opportunity to look at the tax implications of investment strategies and plan for the year ahead.

Guidelines to help facilitate financial discussions between spouses who have different points of view on spending.

With a universal life insurance policy you can change the frequency and amount of premium payments or death benefit.

Some economists believe shifting demographics may be the primary reason GDP growth has been weak versus past recoveries.