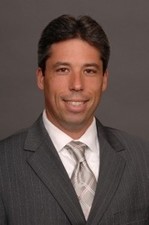 Asset accumulation and wealth preservation is one of my primary goals towards helping you pursue financial security. I can help identify your goals, analyze your risk profile, assess your needs, establish a plan of action, then manage that plan. My promise to you is to consistently demonstrate my commitment to Integrity and professionalism.

My primary affiliation is with National Life Group. National Life Group is a trade name of National Life Insurance Company (Montpelier, VT) and its affiliates.
Though finding buried treasure is unlikely, discovering "lost" money or other assets may not be a fantasy after all.

A will and personal property memorandum give heirs a clear indication of specific assets you want to bequeath.

With interest rates expected to keep rising here is a short quiz to test one's interest rate knowledge.

Common valuation methods and how small-business owners can get the best price when selling their businesses.
Use this calculator to estimate the cost of your child's education, based on the variables you input.

How much life insurance would you need to produce a sufficient income stream for your family?

A balance sheet summarizes your assets and liabilities and reveals your net worth.

How much would your monthly lease payment be?