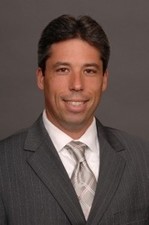 Asset accumulation and wealth preservation is one of my primary goals towards helping you pursue financial security. I can help identify your goals, analyze your risk profile, assess your needs, establish a plan of action, then manage that plan. My promise to you is to consistently demonstrate my commitment to Integrity and professionalism.

My primary affiliation is with National Life Group. National Life Group is a trade name of National Life Insurance Company (Montpelier, VT) and its affiliates.
The similarities and differences between an HDHP and a PPO plan and contribution limits for health savings accounts.

Bond laddering is a time-tested strategy that can help manage interest rate risk.

Roth IRA withdrawal and conversion rules and how they differ from other retirement plans.

About 40 million family caregivers in the U.S. provide unpaid care to another adult. Understand the associated financial, physical, and emotional costs.